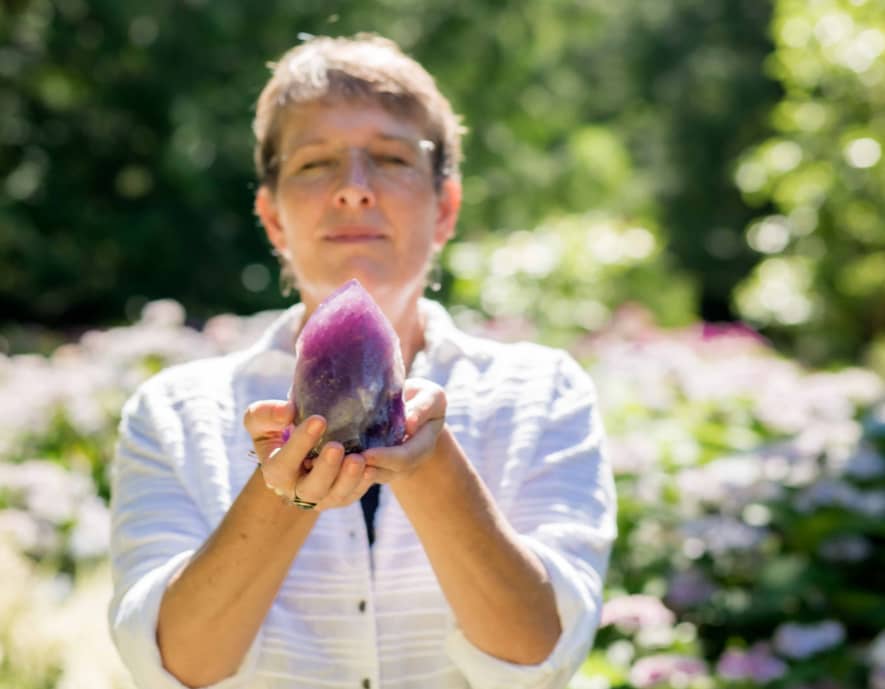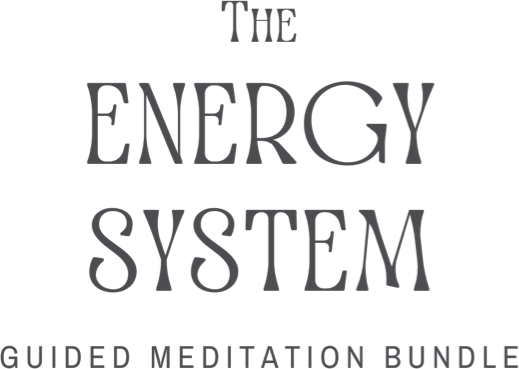 7 GUIDED MEDITATIONS TO REBALANCE AND REALIGN YOUR ENERGY SYSTEM
Our bodies are a masterful energy system that is constantly communicating with our organs and physiology.
When we have stagnant energy then things will get stuck in our energy system. When the energy is stuck for too long, that energy begins to manifest into symptoms in our body.
I curated this meditation bundle to help you understand the importance of your energy system and to use them as a tool to guide you through times when life's challenges feel like too much.
You will learn how to listen to your body, remove stagnant energy and feel more free.
These meditations have been intentionally designed to help recalibrate you and your energy system so you can get back into your flow and start enjoying life the way you were meant to.
HERE'S WHAT'S INSIDE THE
MEDITATION BUNDLE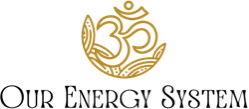 A basic introduction to your energy system.
Listen to this in order to understand how it works and interacts with others.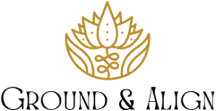 Learn how to ground your body to the earth while plugging into universal energy.
Listen to this when you're feeling off, if you need to get out of your head and into your body, if you need to calm your nervous system or simply want to connect with the Universal energy of Love.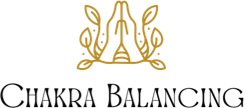 In this meditation I will walk you through the 7 main chakras so you can learn to tune into your body while clearing out any unwanted energy.
Listen to this when you feel you have stuck energy and need to clear out your system. Also great if you are in need of more energy or if you simply want to feel more balanced and aligned.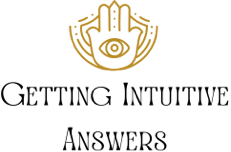 A meditation to help you sit in your intuitive center and learn to listen to your intuition.
Listen to this to help you drop into your body and learn to distinguish the messages between your intuition and your ego mind.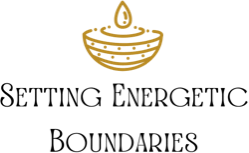 In this meditation you will learn how to maintain clear boundaries between your energy and the energy of others.
Listen to this when you are being negatively affected by the energy and emotions of those around you.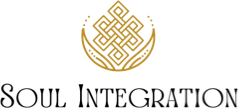 All of us leave parts of ourselves when we interact with something or someone. In this meditation I will guide you to integrate the parts that have been left behind so that you feel more whole.
A good meditation to listen to daily, but especially if you are feeling spread too thin or if you've had a life altering change.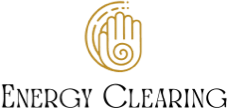 In this meditation I will guide you to clear out any 'dirty' energy that is no longer serving you and help you replace it with clean, calming energy.
Listen to this meditation if you are feeling anxiety or struggling with resting your mind for sleep.
All of Becky's works are so easy to digest! She has a knack for making concepts that can seem 'woo woo' and hard to compute, incredibly easy to access and understand. She brings a strong earthy Virgo energy to all her meditations. Each one is the perfect balance of information and tools.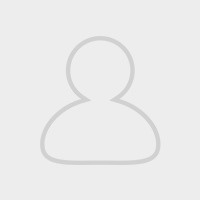 The quintessential grounding meditation. I've done my share of guided meditations and this one is by far the most viscerally, gut wrap and earth bonding one I've found. All you need in a grounding meditation.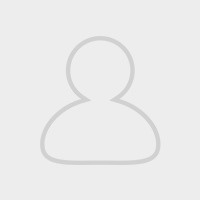 I've done a lot of guided meditations and the voice, words and music that the guide uses are so paramount. I've found all of Beckys to be absolutely perfect. Often times I've found the images or description or words to be a distraction in meditations. I've practiced these and they all actually guide you in the way that lets the meditation do the work with no fluff or smoke in mirrors. Every single one of them have served the exact purpose that I've hoped for.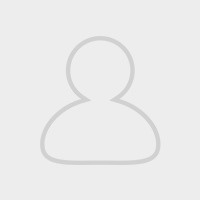 One of my favorite daily meditation practices. A daily vitamin to start your day off clear and balanced. A cup of coffee for each chakra.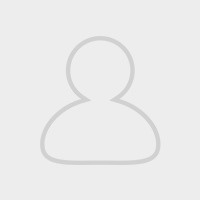 Becky's voice and energy has a sense of calm, loving authority that is the exact feeling you want in a spiritual guide. You feel utterly safe and empowered at the same time listening and being guided by her.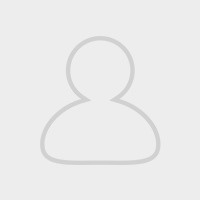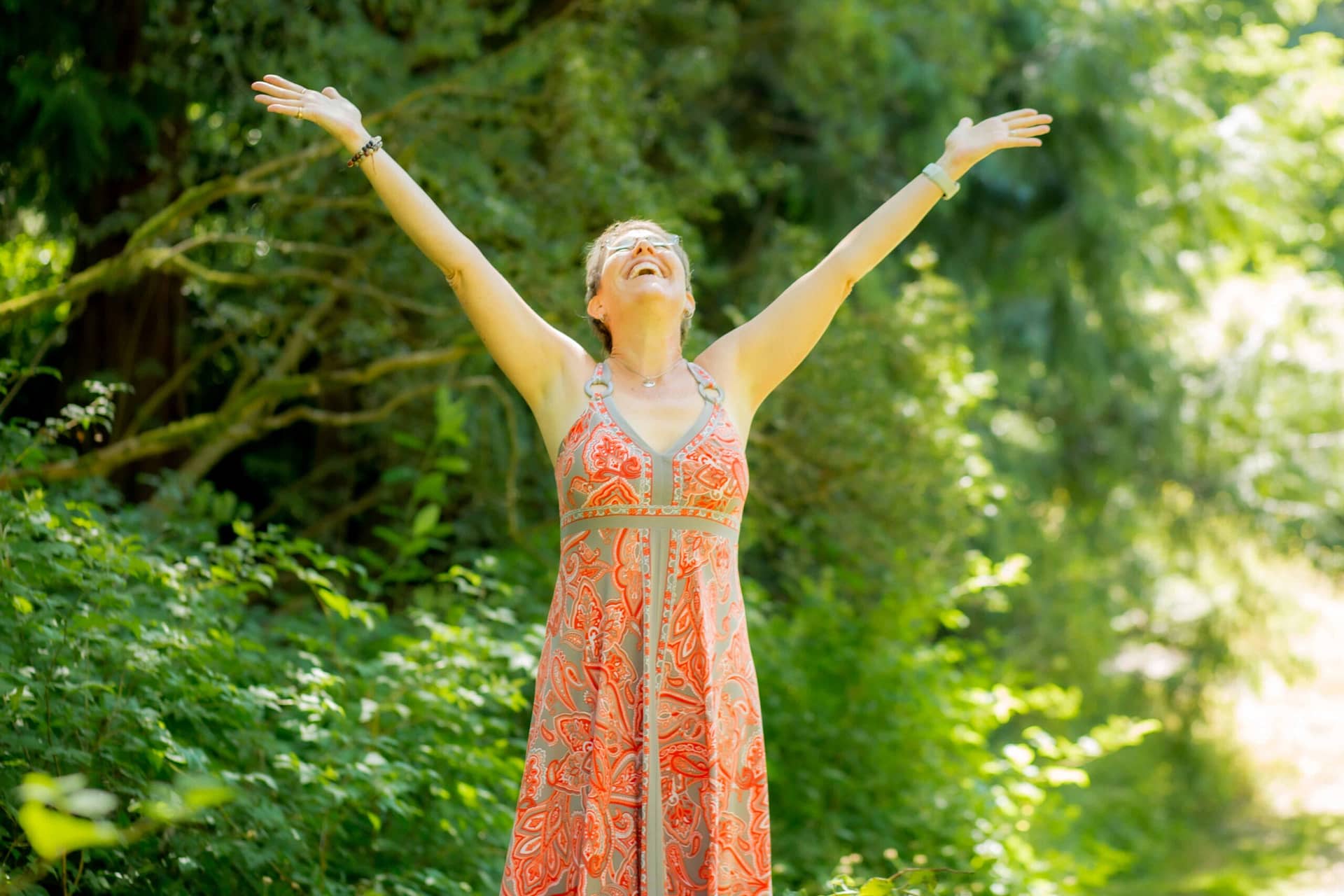 YOU ARE MORE POWERFUL
THAN YOU KNOW
Understanding your energy body can empower you to take control of your own energy and navigate life with more ease and flow.
Please note these meditations are delivered digitally and are non-refundable
Layout + Design by Ruby Somera Design Studio 2022