Change your Vibration and Thrive
I am inviting you to be a part of
something very special!
This is a phenomenal Two-Part-Series to help you kick off 2019 from place of power, peace and connection to self!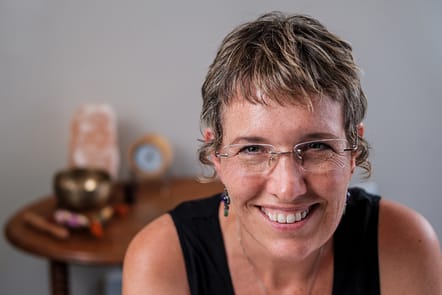 Part One
60 Min. Introductory On-Line Course 'Become a High Vibe Super Star'
Change your Vibration and Thrive!
Two opportunities to participate.
January 12th or January 14th
12:00-1:00pm EST/ 9:00-10:00am PST
FREE
Part Two
4-Week Intensive On-line Course 'High Vibe Boot Camp'
Change your energy to change your life
Move forward in your life, one moment at a time
January 21st- February 21st
$397.00
More on what I've cooked up for you guys!
In our fast-paced, demanding life-styles, more and more we are being pulled away from our innate connection to self.
We are becoming disconnected and detached from our own intuition.
Herein lies the root cause for so much of the personal and societal problems we face today.
When we are not connecting to self then inevitably, we are not connecting with the people we are co-existing with.
I'd like to help you change this and make a positive shift for 2019 and beyond!
My upcoming Two-Part Series is intended to do just that!
I will teach you how to change your vibration and thrive by teaching you the fundamentals of energy management.
In this Free Introductory class, you will learn:
how to increase your vibration
high vibe verses low vibe
what is happening in your body on a cellular level
why you have more control of your life then you might think
importance of grounding and getting out of your head
How great does this sound?!
So… let me recap this for you lovelies!
Part 1- Become a High Vibe Superstar
Free on-line course designed to teach you the basics before moving onto…
FREE Signup
Part 2- High Vibe Boot Camp
an intensive 4-week On-line Course, designed to put these practices into motion. This is where the real change and growth happens!
More Info
PS!
For choosing to show up for you and listen to the High Vibe Boot Camp, I will be extending a special gift a free mediation to Ground and Align.
Sign up for the High Vibe Boot Camp, within 24 hours and receive $100 off from the original price! That lowers the cost to only $297!
Everyone who signs up for the Boot Camp will receive a complimentary High Vibe Card Deck – an essential tool for the High Vibe Boot Camp On-line course.
Excited, Honored and cannot wait to go on this journey with all of you!
Xo
Becky