An Introduction into Practical Astrology for Beginners
Learn what your Birth Chart says about you
A 6-Week astrological self-discovery workshop
Ready to unlock the mysteries of your birth chart?
Join me for a clear, unfettered understanding of what your birth chart says about you, why it matters and how to use the information to…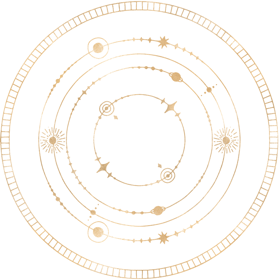 Understand your
life's purpose.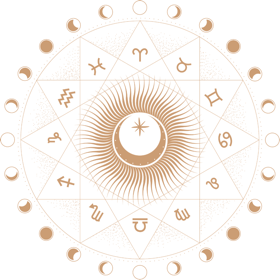 Understand why you
are the way you are.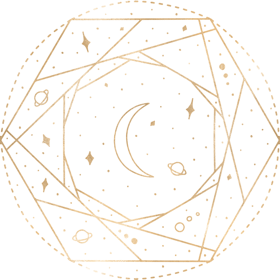 Understand how
to move forward
with clarity.
What exactly is a birth chart anyway?
Astrology is the unique, beautiful combination of both science and mystic.
A birth chart is a blueprint of all of the celestial bodies at your exact moment of birth and the signs that they are in.
You are so much more than just your sun sign.
We encompass all of the zodiac signs within us. We take characteristics from every single one of them and they embody us in some form, in varying degrees.
Your birth chart will help reveal different layers of who you are.

Here's what you'll learn.
Week 1 – April 5
Dive into the Four Elements:
Water, Air, Earth, Fire
Week 2 – April 19
The Sun: Ego Expression
The Moon: Emotional Expression
Week 3 – May 3
Mercury:
Your mental thought process
Week 4 – May 17
Rising Sign:
What your soul is rising to
Week 5 – June 1
Saturn:
Life Lessons
Week 6 – June 14
Pull it all together:
How to use your chart in real life
Capacity: This series is limited to 20 participants to facilitate an intimate container of support and engagement.
Time: 6pm
Cost: $149 due at time of registration to secure your spot.
Virtual Meetings: We will meet weekly on Zoom. You will want to ensure you can find a private space in your home where you will not be interrupted.
Refunds: As this series is limited to just 20 guests, no refunds or credits will be available for cancellation.
Tools: Once you register for this class you will be emailed instructions on how to get a free birth chart if you don't already have yours.
All participants will receive a video link recording of each class.
*Please take note: All meetings will be held on a Monday except for on June 1st, which will be on a Tuesday due to the Memorial Day Holiday.
Can't wait to see you there!