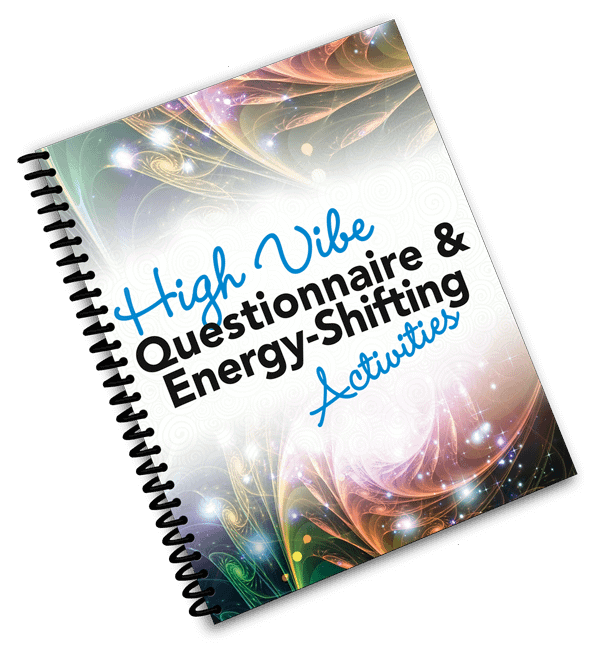 High Vibe Questionnaire
& energy-shifting activities!
Do you feel stuck in the muck? Do you feel like you have lost control of your life, your energy and your body?  Then you need to raise your vibe! Fill out The High Vibe Questionnaire and figure out where you fall on the vibrational scale. Then learn five creative activities to shift your energy right away! Instantly shift your energy, melt the tension in your body, find your center and feel more grounded.
You will get:
The High Vibe Questionnaire. This will give you a quick energy readout of where you are now.
The importance of a high vibe and it's impact on your happiness, stamina and health.
5 easy energy lifting activities that will raise your vibe in 5 minutes or less, including;
Rock the Mantra, Salt and Pepper and Belly Breathing Magic
Raise your vibe and have fun!